Welcome to
CRASH MONKEY TATTOOS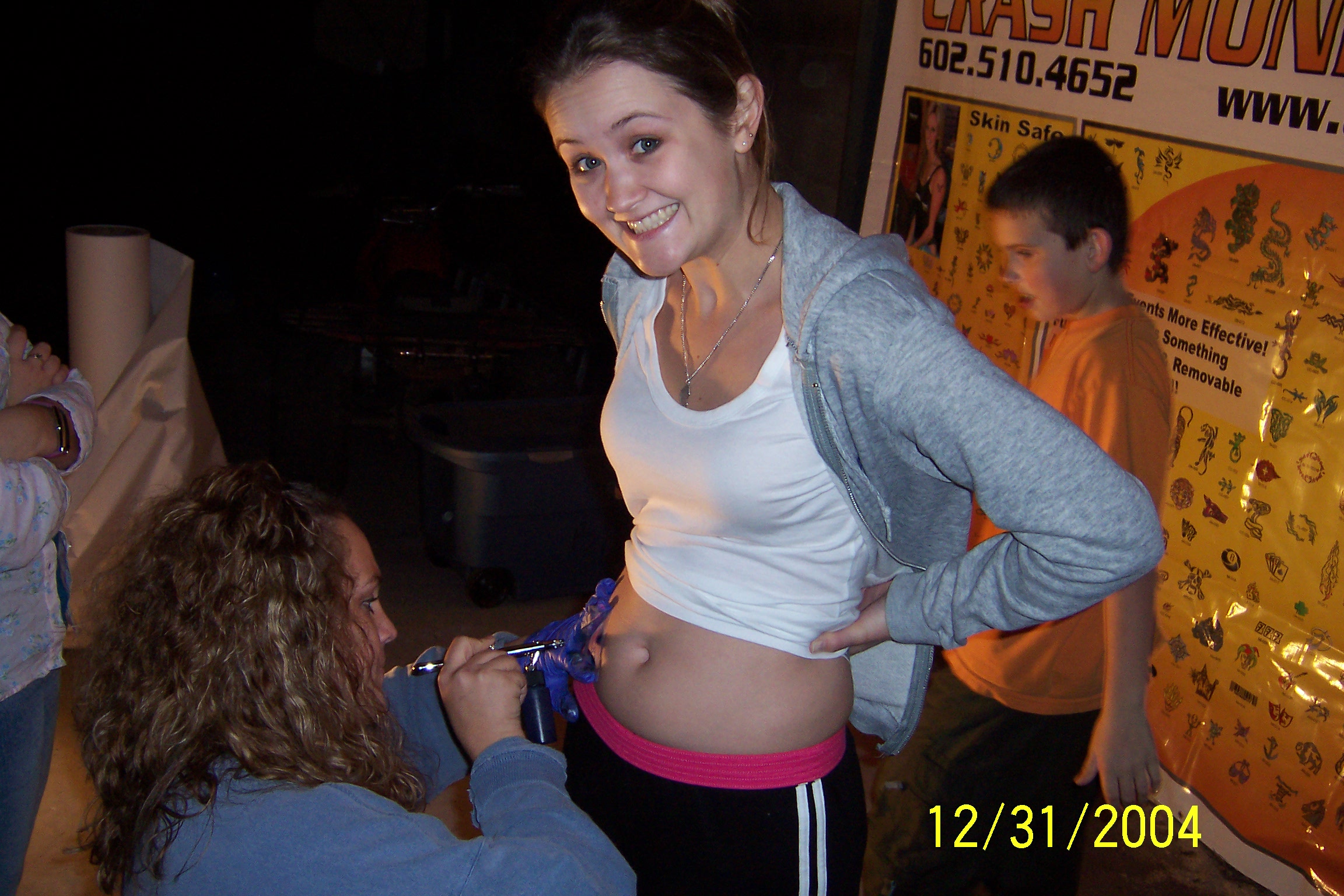 Premium & Professional Airbrush Tattoos
CHECK OUT OUR NEW SITE:    http://web.mac.com/crashmonkeytattoos/iweb/Site%202/Welcome.html
Are you looking for the entertainment at your next Event to be a step above the rest?

Do you want people to talk about your Event weeks after?

Do you want to offer your clients a fun way to express themselves, while keeping within your budget?
Let CRASH MONKEY TATTOOS help you create excitement, allowing people to be daring, uninhibited, and adventourous without long term consequences!   You will be able to offer the most unique leading edge entertainment available!
 TEMPORARY AIRBRUSH TATTOOS
Temporary Airbrush Tattoos are incredibly popular.  Did you know that a majority of females under twenty-five are now tattooed?  What you may not know is that temporary tattoos are fast becoming the preferred choice.
Why?
Tattoos are expensive

Tattoos are painful

Tattoos are permanent
What you may have been into or wanted at 18 isn't necessarily what you want at 28, 38 or 58.  In fact, 10 out of twelve people have said that the tattoo they wanted while out with their friends, isn't the same that they would want to show at work, church or around family members.
Airbrush Tattoos, like most accessories, are something we temporarily put on.  We chose different accessories based on trends, times in our lives, and moods.  What looks good on us changes with age and circumstances.  Men and women can best express themselves and their personalities with airbrush tattoos.
CRASH MONKEY TATTOOS
is available for:
| | | |
| --- | --- | --- |
| Bat & Bar Mitzvahs | Birthdays | Carnivals |
| Casino Events | Church Events | College Campuses |
| Concerts | Conventions | Corporate Events |
| Country Clubs | Cruise Ships | Dealership Events |
| Dances | Prom/Homecoming | Exhibits |
| Expos | Fairs | Family Fun Days |
| Fashion Show | Fundraisers | Halloween Parties |
| High School Events | Hotel -Grand Openings | Launch Parties |
| Marketing Campaigns | Modeling Agencies | Movie Shoots |
| Night Clubs | Non-Profit Organizations | Private Parties |
| Promotional Events | Reunions | Salons |
| Seasonal Events | Shopping Malls | Sporting Events |
| Surprise Parties | Sweet Sixteen | Team Building Days |
| Water & Theme Parks | Quinceaneras | YOUR EVENT! |
Thank you for taking a moment to look around at our website. We are constantly updating and adding additional Gallery Photos and Airbrush Tattoo Designs so don't forget to book mark us!
Everyone wants to feel special and unique ~ Contact us TODAY to see how we can make your next Event an experience to remember.
Sincerely,
Michelle Stufflebeam & Teresa Zenti
Owners, CRASH MONKEY TATTOOS